Enjoy Our Hotel's Amenities
The Crowne Plaza Princeton has everything you need to enjoy a special getaway in Plainsboro, NJ!
Our hotel & conference ceneter features a number of charming amenities that allow guests to truly relax and unwind during their stay with us. From the moment you wake in one of our well-appointed guest rooms, to spending the evening enjoying a drink in the Flight Martini & Wine Lounge, you'll enjoy exceptional service and a bevy of amenities!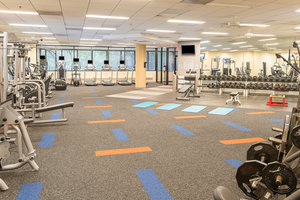 Fitness Center
Our hotel's sprawling 24-hour fitness center features a gym, ½ a basketball court, a racquetball court, and a squash court. Perfect for any fitness enthusiast. For an additional charge, guests can enjoy the use of our tennis court!
Fitness Center currently limited access with all equipment spaced 6' apart.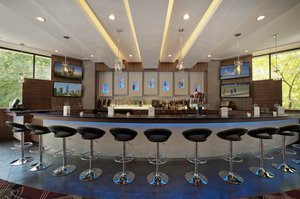 On-site Restaurant & Lounge
Guests of the Crowne Plaza Princeton don't have to stray far to enjoy a delicious meal!
Visit our on-site restaurant, the Forrestal Grille to enjoy a delicious breakfast. Spend an evening at the Flight Martini and Wine Lounge, sampling some of our bartender's best concoctions along with a full appetizer and dinner menu Monday – Saturday.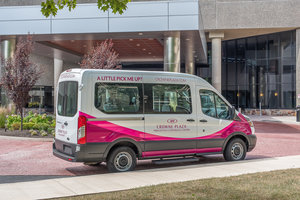 Shuttle Service
Our complimentary shuttle brings guests anywhere within a 5 mile radius of the hotel, making it easy to explore the best of Plainsboro and Princeton with ease!
Temporarily unavailable.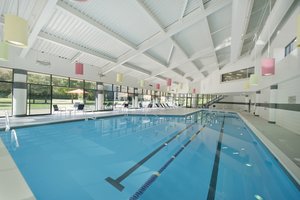 Indoor Pool
Cool off in our hotel's massive swimming pool! Open every day from 10 am to 10 pm, our heated pool features two lanes for guests who want to enjoy a lapped workout, while the remainder of the pool is dedicated to free swim space.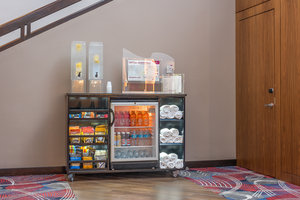 Wellness Station
Fuel up after a workout or before a meeting at our hotel's wellness center! Located in the lobby, guests can grab snacks like granola and power bars, or enjoy some energy drinks or lemon water.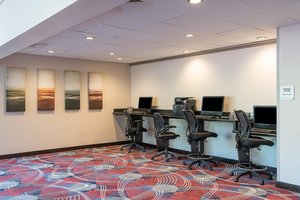 Business Amenities
With our proximity to businesses like Novo Nordisk, Bristol-Myers Squibb, Siemens, Deloitte, and Sandoz, our hotel and conference center features dozens of amenities designed to facilitate our corporate guests. Get some work done in our hotel's business center, featuring amenities like Copying, E-mail & Internet, Facsimile, Printer, Wireless Data Connection.
Additionally, guests can arrive at the Crowne Plaza Princeton at our onsite Helipad!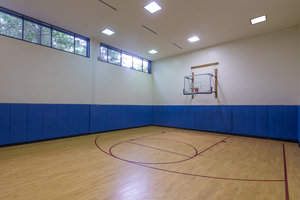 Athletic Minded Guests
Enjoy a 4.4 mile running route around the hotel and take in our locations breathtaking scenery, play a game of basketball, squash, or racquetball in one of our indoor courts, or check out our outdoor softball field!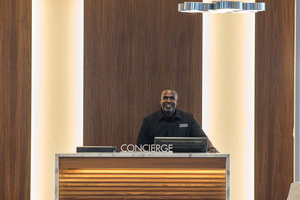 Additional Amenities
Enjoy the use of Complimentary high-speed Wi-Fi, Free public parking, Concierge service, Baggage store service, Onsite Laundry, Valet suit-press service.
Book your stay at the Crowne Plaza Princeton Hotel and Conference Center to enjoy our hotel's amenities!