Visit Our Hotel Near Mercer County Park!
Book your stay in our hotel near Mercer County Park to enjoy all the activities and green space is this beautiful and charming outdoor recreation spot. In addition to the parks vast array of sport and activity centers, the area features a ton of natural and historic areas that visitors can stroll through.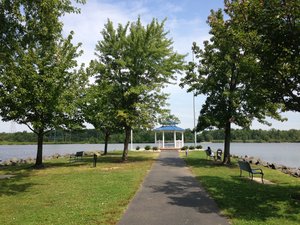 Get Outdoors!
An ideal place to enjoy a day outdoors, the Mercer County Park features a ton of hiking, biking, and walking trails. Guests looking to plan a game day with friends or family can take advantage of the park's many sporting facilities, including:

A tennis center
A frisbee golf course
Seven basketball courts, ten softball fields, and three sand volleyball courts
In the summer months, visitors can spend a day relaxing by the lake, and in the winter when it's frozen over, take part in some cold-weather activities like skating!
Guests looking to enjoy a round of golf during their stay in our hotel near the Mercer County Park can enjoy a game on one of the park's two courses, each featuring 18 holes.
During your visit to the park, make sure to check out the 9/11 Memorial. This area of the park features a steel beam from the 9/11, donated by the Port Authority of New York and New Jersey.
Our hotel near Mercer County Park is the ideal place to stay when visiting the area! Whether you're in the city to visit Princeton, attend a conference, or enjoy a relaxing getaway, make sure to spend an afternoon at Mercer County Park.